Fulfill Legal Obligations
A number of federal and state regulations require agencies to curate and manage archaeological information.
To learn more about agency legal obligations with regard to the curation of digital data generated as part of archaeological investigations that comply with archaeological, environmental, and historic preservation laws, click here.  The full report produced by Cultural Heritage Partners, PLLC, is available for download here.
Increase Project & Program Efficiency
tDAR's attention to long-term preservation and access are costly to replicate using in-house agency databases. Use tDAR to house archaeological information that is generally not maintained within existing agency databases, such as:
Very large data files
Digital photographs
Electronic field notes and maps
Artifact analyses
Data sets
Easily locate digital records to perform background searches without sending personnel to physical repositories to photocopy paper records.
Meet your Agency's Mission
Assist in meeting an Agency's mission by providing public access (where appropriate) to archaeological information collected on Agency managed lands.
tDAR records are easily searchable using our intelligent search features.
Content in tDAR is indexed by major search engines to reach a maximum audience.
tDAR allows users to control access where appropriate.

Maintain redacted (publically viewable) and original (confidential) versions to protect sensitive archaeological information.
Embargo resources with a finite confidential phase.
Specify users who are allowed access to confidential and embargoed resources.

Learn about the best practices for redacting confidential materials.
Case Study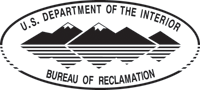 Bureau of Reclamation-Phoenix Area Office
A July 2011 cooperative agreement between Digital Antiquity and the Phoenix Area Office of the Bureau of Reclamation demonstrates how Federal agencies can take full advantage of tDAR's services and features. This agreement funds the digital curation and preservation of the backlog of archaeological and cultural resource reports, images, and data sets, and is capturing new digital data produced by on-going cultural resource management investigations.  These records include dozens of reports critical to ongoing archaeological research and cultural resource management work throughout the Valley of the Sun.
Guidance
Currently, most RFPs, SOWs, contracts, and agreements do not specify the requirements for digital curation. As a result, digital data, such as field records, images, laboratory records, data sets resulting from field and laboratory analyses, and Geographic Information System (GIS) maps, are stored on CDs or other digital media within a curatorial facility that focuses on curating material remains. The digital records are treated the same as paper records and artifacts. Such curation practices neither preserve digital data nor make it accessible; CDs and other digital media degenerate over time, are not readily accessible to users, and will eventually become obsolete as computer hardware and software change.
DOWNLOAD Sample Language for RFPs, SOWs and contracts to ensure proper digital curation.