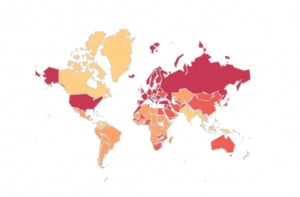 EXARC, the ICOM Affiliated Organisation representing archaeological open-air museums, experimental archaeology, ancient technology, and interpretation,  migrated it's bibliographic database into the EXARC Experimental Archaeology Data Collection in tDAR this month, with technical support from the Center for Digital Antiquity. Now, in addition to providing an extensive bibliography for those interested in experimental and experiential archaeology, primitive technology and archaeological open-air museums, EXARC will be able to make publications and supplementary data (images, fieldnotes, large datasets) available, where possible; and preserve the files for the long-term. It will also make the bibliographic citations available to a wider audience by including them with other archaeological resources.
The bibliography was originally compiled by EXARC Director, Dr Roeland Paardekooper. The new collection will be managed by Dr Jodi Reeves Eyre.
In the future, EXARC plans to extend the collection and work with with universities and museums to upload their experimental archaeology data, publications and grey literature into the collection. The long term goal is to establish a board of professionals to oversee the collection, evaluate the quality of submissions and promote the preservation of and access to the wealth of data produced. If you or your institution are interested in contributing materials, or you want to learn more about supporting the collection, please contact Reeves Eyre.