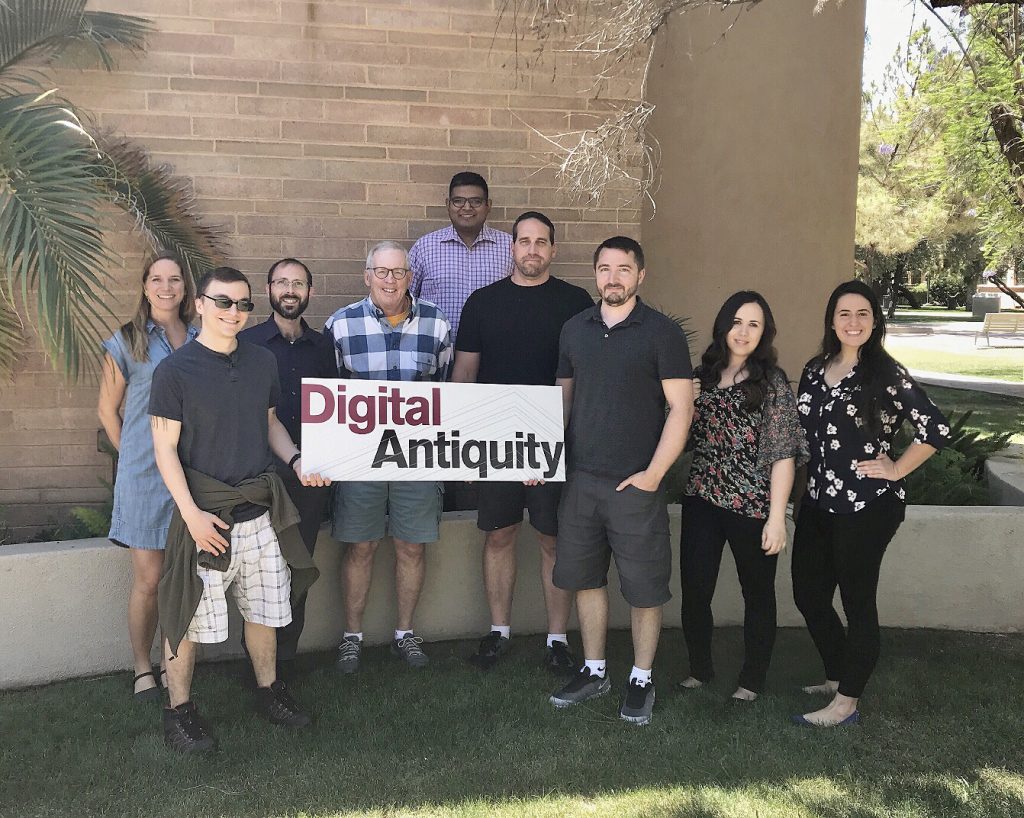 Just last month we celebrated a decade since the first record was created in tDAR. In this post, we report on more recent events and express our thanks to people important to Digital Antiquity and tDAR. At our meeting of the Board of Directors earlier this year, Dr. Tim Kohler (Regent's Professor at Washington State University) and Dr. Dean Snow (Emeritus Professor at the Pennsylvania State University) announced that they would not seek reappointment. Kohler and Snow are among the founding members of the Digital Antiquity Board. Before that, they were members of Archaeo Informatics, which was established to preserve meaningful archaeological data in its many forms and the metadata necessary to keep these data useful and to provide scholars and the general public with broad and easy access to these data.
Tim and Dean were among the co-PIs for the first development grant provided by the Andrew W. Mellon Foundation that enabled the establishment of Digital Antiquity and provided funding for the development and early growth of tDAR content. They have been active Board members providing advice and perspective aiding in the growth of both Digital Antiquity and tDAR. We greatly appreciate the time and expertise they have shared with us and hope we can tap them for more advice, if less frequently, in the future.
Turning to staff changes that occurred earlier this year, we are delighted to welcome three new members of the Digital Antiquity staff. Tyler Sutton began as our newest digital curator in late March. No stranger to Digital Antiquity or tDAR, Tyler joined in August 2016, as a member of our initial "class" of student veterans hired to work on the Digital Veterans Curation Program, which is part of the US Army Corps of Engineers VCP that focuses on rehabilitating archaeological physical collections so they are available for modern archaeological investigations.
In mid-April, Lani Harrison joined Digital Antiquity as Administrative Specialist. Lani is making quick progress through the administrative backlog figuratively piled up since the departure of her predecessor. Our newest staff arrival is Cole Von Roeder, a rising senior in the School of Human Evolution and Social Change interested in a career in archaeology. Cole is also a student-veteran and is working on adding digital files from the VCP laboratories to tDAR where they will be accessible and useable for education and research.
We send our thanks and best wishes for success to two staff members. Herminio Meneses, another of our first group of student-veterans who worked on Digital VCP. Herminio, a senior with only a few courses left to graduate, is a member of the National Guard and was deployed a week ago to the Arizona border on orders of the governor. We hope for his safety and that the wifi service he can access down south is strong enough to enable him to take the ASU online courses he needs to complete his degree.
Lastly, we offer congratulations, as well as thanks and best wishes, to Alexa Rose, one of our student workers who graduated this week with a major in Classics and Anthropology. Alexa helped with drafting metadata records and curation of report files for the Digital Archive of Huhugam Archaeology, one of our NEH-funded projects. Alexa will be continuing her education in Classical Archaeology, starting a Master's degree at Brandeis this fall. We wish her the best of luck.