Recently, ASU archaeology Professor Keith Kintigh and Founding Director Frank McManamon were interviewed by Alexandra Witze, a writer for the Archaeological Conservancy's "American Archaeology" Magazine.  The Archaeological Conservancy is a non-profit organization whose mission is to identify, acquire and preserve significant archaeological sites in the U.S. That mission dovetails nicely with our mission at Digital Antiquity: to acquire, preserve and make accessible the digital data associated with archaeological research.  In the article, Frank and Keith recount the urgent need to upload digital archaeological data to repositories like tDAR.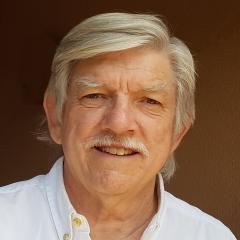 Most archaeologists aren't curating their digital data at public repositories like tDAR. Kintigh stressed that proper curation is more important than ever because now much of this information is, so to speak, "born digital" and exists in no other form. Without it, future generations of scientists won't be able to reanalyze and synthesize the information and make fresh discoveries of their own. "It's a tragedy that we're not adequately capitalizing on the potential uses of the data," he said.
This follows on the heels of a forthright article by Keith last fall in "The Conversation," where he argued strongly that "agencies must ensure that the full digital record of their archaeological investigations is deposited in a recognized digital repository." tDAR has worked effectively with a number of agencies (Dept. of Defense, Bureau of Land Management, and the Bureau of Reclamation, among others) to make archaeological information discoverable, accessible and preserved permanently for future use.
Check out the "Disappearing Data" article on the Archaeological Conservancy website.