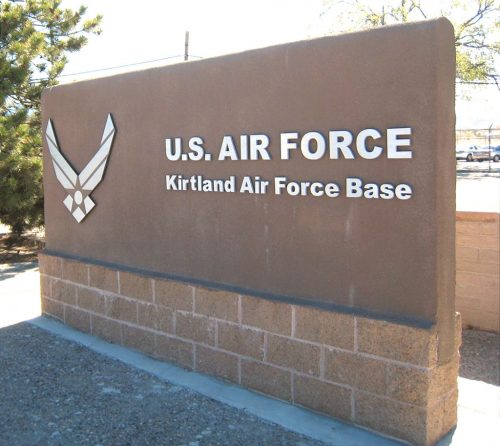 Last week, our Senior Digital Data Curator, Rachel Fernandez, was out on the road again to present at the 2019 Air Force Cultural Resource Workshop, held at the Kirtland Air Force Base in Albuquerque, New Mexico. Sponsored by the Air Force Civil Engineer Center (AFCEC), the three-day workshop included natural and cultural resource managers from Air Force installations spread across the states to discuss issues and developments in cultural resource management within the Air Force.
One of the ongoing projects discussed at the meetings was the Center for Digital Antiquity and AFCEC's collaboration to preserve Air Force cultural resources within tDAR. At present, there are over 500 active resources within tDAR from over 17 different installations, with another 2500 resources in different stages of completion. At this meeting, Rachel was able to provide training on the tDAR system and answer questions concerning organizing and managing digital resources.
We hope to continue being involved in these workshops and work closely with AFCEC to provide digital curation and preservation services for the US Air Force.
To learn more about the US Air Force CRM Program and the challenges of digital data curation, read our Reports in Digital Archaeology Number 4, The US Air Force CRM Program Meets the Challenges of Digital Data Curation: A Case Study Using tDAR