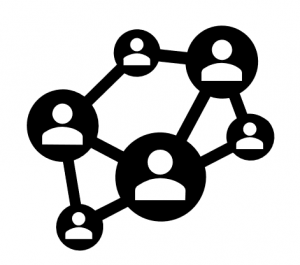 When I started at Digital Antiquity (way back in late 2019), I was delighted to learn that the office had established a "shared" drive (our own mini-cloud) which we could access via VPN from just about anywhere we had decent internet access. Since I frequently get "epiphanies" on the weekend, I really like being able to access my office documents remotely from home; I often tinker and re-tinker with documents or save work that pertains to a project I'm currently focused on. When the Covid-19 virus event initially cropped up, our office staff discussed what it might look like if we had to work from home. We are physically housed in newly remodeled Hayden Library at Arizona State University, and at first that there was no real indication that we would need to work from home. What began more as a thought exercise turned out to be good planning on our part. Though we weren't thinking that we would really need to work remotely for an extended period of time, this turns out to be our "new normal" (though I'm not a fan of that phrase).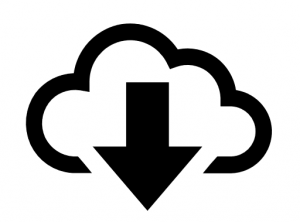 It turns out that all the work that Digital Antiquity staff had undertaken over the past several years to 1) create a shared drive on our university server, 2) establish a Slack Channel™ and Zoom™ meetings for communication, 3) facilitate Remote Desktop access, and 4) create administrative log-in protocols on tDAR has paid off 100-fold. Though these platforms have been in use for years, the manner in which they've become intertwined into our daily workflows as a result of our enforced social-isolation is pretty new to most of us who were working in an office setting. In thinking about how our digital world is constantly changing, it was wise to plan and enact procedures that gave us the flexibility to access work-related documents remotely. For now, Digital Antiquity staff is able to efficiently work from home given the absurdity of the world around us; all of which has me thinking more about the importance of planning, archiving, preservation, access, and later reuse. Our reliance on technology is as prevalent as ever.
I'm hyper-aware of how selfish this sounds given that we are facing a global lock-down in the face of a pandemic. But since I'm at home and able to work (and I realize that many are not as fortunate) it has given me a chance to reflect and have a new appreciation for that ability. The technological capacity to access digital documents and data, either from home or remotely in a field setting, can truly be invaluable. Because we have digital information stored in a service like tDAR (and there are many others), and the tools to access them, we can continue to work and provide a platform for others to do the same. The same cannot be said for many other archaeologists/historic preservationists.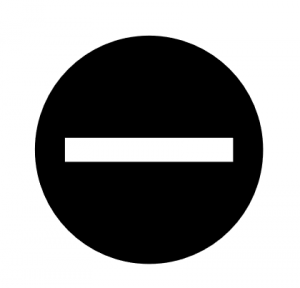 CRM work is very much a client-based professional service based on federal regulations and is steeped in technology. In the CRM world today, if a SHPO isn't physically open for an extended period of time nor has an online presence, how do you go about conducting gray literature reviews, even if you are able to go into the field? Having documents archived digitally and made accessible thus becomes incredibly important for compliance work to continue. Likewise, SHPOs who may receive digital documents may not be in a position to store them in a manner that facilitates their access within the organization, limiting their ability to help companies or agencies meet their compliance requirements.
The financial impact to archaeology likely pales in comparison to the overall economic impact that the Covid-19 pandemic will ultimately have on our nation's economy, but the impact to the field of archaeology and historic preservation will nonetheless be felt. This period of confinement/social-distancing has given me a chance to reflect a bit on many things personally and professionally, but from a strictly professional perspective, working from home reminds me that not all organizations have the cyber-infrastructure that allows them the flexibility to work remotely with digital documents.
Archaeologists need to continue efforts in 1) converting our physical documents (those reports sitting on shelves gathering dust) to digital formats, 2) creating online platforms to access these items, and 3) planning for future work interruptions, whether they be from pandemics or other reasons. Making information and data accessible, either intra- or inter-office, truly is as important as ever.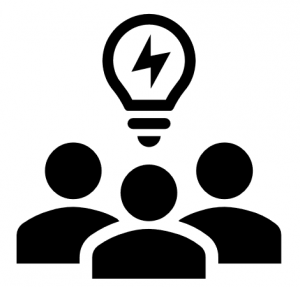 A rather dystopic article recently released from the MIT Technology Review entitled "We're not going back to normal" (https://www.technologyreview.com/s/615370/coronavirus-pandemic-social-distancing-18-months/; accessed 4/6/2020) postulates that this pandemic (and maybe future ones) will be cyclical, necessitating multiple periods of social-distancing over extended periods of time. If such does occur, as a discipline we need to be innovative and consider different ways of accessing and sharing information, documents, and data across groups; both within our own offices and to our customers. Archaeology firms, SHPOs, university staff, student's and the like will need to consider how their workflows will look different, both today and in the coming months and the importance of having access to variety of materials so that we can continue to be productive. Not to mention we may find that the investment in getting these resources online during disruptions should pay off in "normal" times.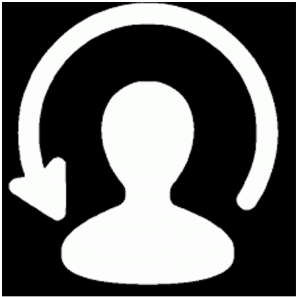 Our work and research are so intricately woven into cyber-infrastructure and data that we "need" the ability to access information; this period of human history, if nothing else, highlights our continued need to flex our phenotypic capacity to adapt changes in our economy. If there is a return to normal, will we look back at the economic ramifications of working remotely and take steps to adapt by modifying our existing platforms? Is accessing document and data remotely, despite major societal disruptions, important enough for many organizations to make significant changes to how they operate? Only time and/or another disruption will ultimately tell.