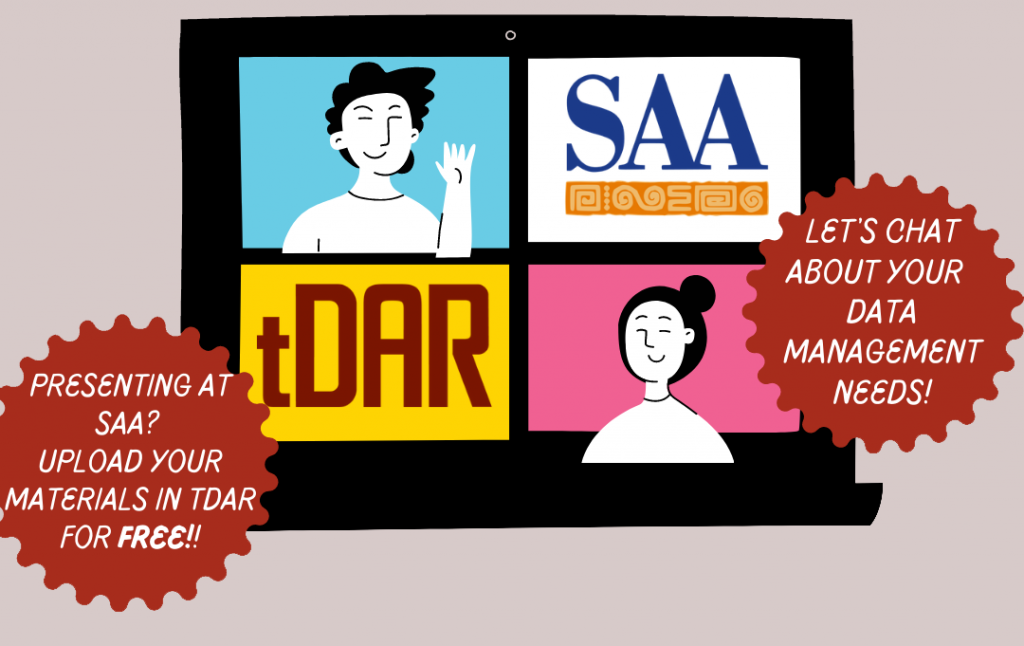 The 87th Annual Society for American Archaeology (SAA) meeting will be starting this week and Digital Antiquity staff will be in attendance, participating in a variety of forums and poster sessions other events in rainy Chicago!
Digital Antiquity staff will also be on hand at Exhibit Hall booth #103 throughout the week, so be sure to stop by with any tDAR or digital curation related questions, learn more about the SAA/Center for Digital Antiquity Good Digital Curation Agreement, enroll in our raffles to win some great prizes, or just stop by to say hi!
Follow us on Twitter @DigArcRec and Instagram at @digitalantiquity for up-to-the-minute tDAR news throughout the conference!
Thursday, March 31, 2022
Digital Antiquity Booth

Room: Exhibit Hall
Booth #: 103
Time: 9:00 AM – 5:00 PM
Forum: [36] Exploring Data Stewardship with tDAR, Open Context and DINAA

Room: Continental C
Time: 1:00 PM – 3:00 PM
Friday, April 1, 2022
Digital Antiquity Booth

Room: Exhibit Hall
Booth #: 103
Time: 9:00 AM – 5:00 PM
Poster: [113] Digital Archaeology Across North America
Saturday, April 2, 2022
Digital Antiquity Booth

Room: Exhibit Hall
Booth #: 103
Time: 9:00 AM – 5:00 PM