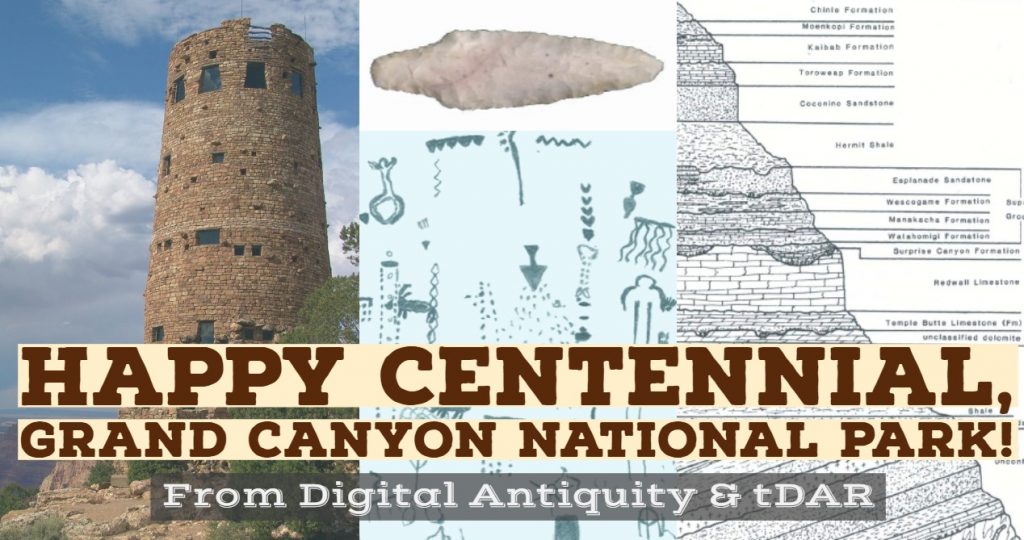 The Grand Canyon is an astonishing natural resource that has enchanted humankind for thousands of years. As evidence, this national treasure is filled with ancient and historical archaeological sites, cultural landscapes, and historic structures. 
In honor of Grand Canyon National Park's Centennial, we invite you to dig into the Grand Canyon's near and distant past by accessing maps, photos, research, and other resources available in tDAR!
As always, tDAR's wealth of archaeological resources are free to access and share! Register for free to learn more about the incredible cultural landscape of the Grand Canyon!