Digital Antiquity is pleased to announce Prehistoric, tDAR's 16th major release.   This software release showcases: a unified search interface, significant improvements to features related to rights and permission, a redesign of the dashboard, as well as many smaller updates and general improvements.
Unified Search:
The simple and advanced searches in tDAR continue to search active resources, but now also search collections and data integration.   This means that no matter what you're looking for, you can now search in one place.  We've also added a separate "limiting" section on the left to allow you to drill down to a specific type (if needed).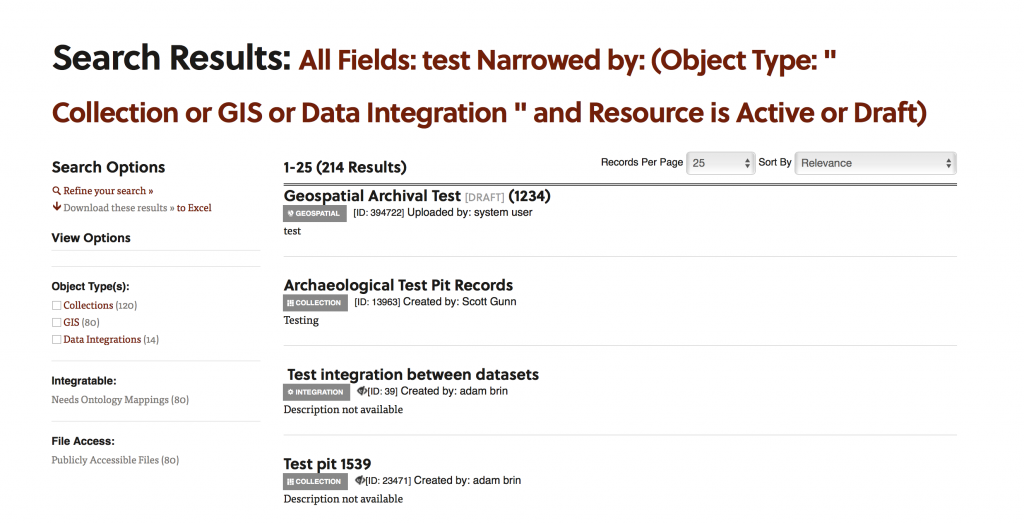 Rights and Permissions:
tDAR has always supported Open Access for materials, but we recognize that not all materials should be publically shared.  In this release of tDAR we've added a number of features to assist in the management of rights and permissions.
Rights and Permissions Page:
We've moved the rights and permissions section from the collections and resource edit pages into their own dedicated pages.  This allows for faster and easier access to these functions. It also allows us to add a few new features such as timed access and invite a user.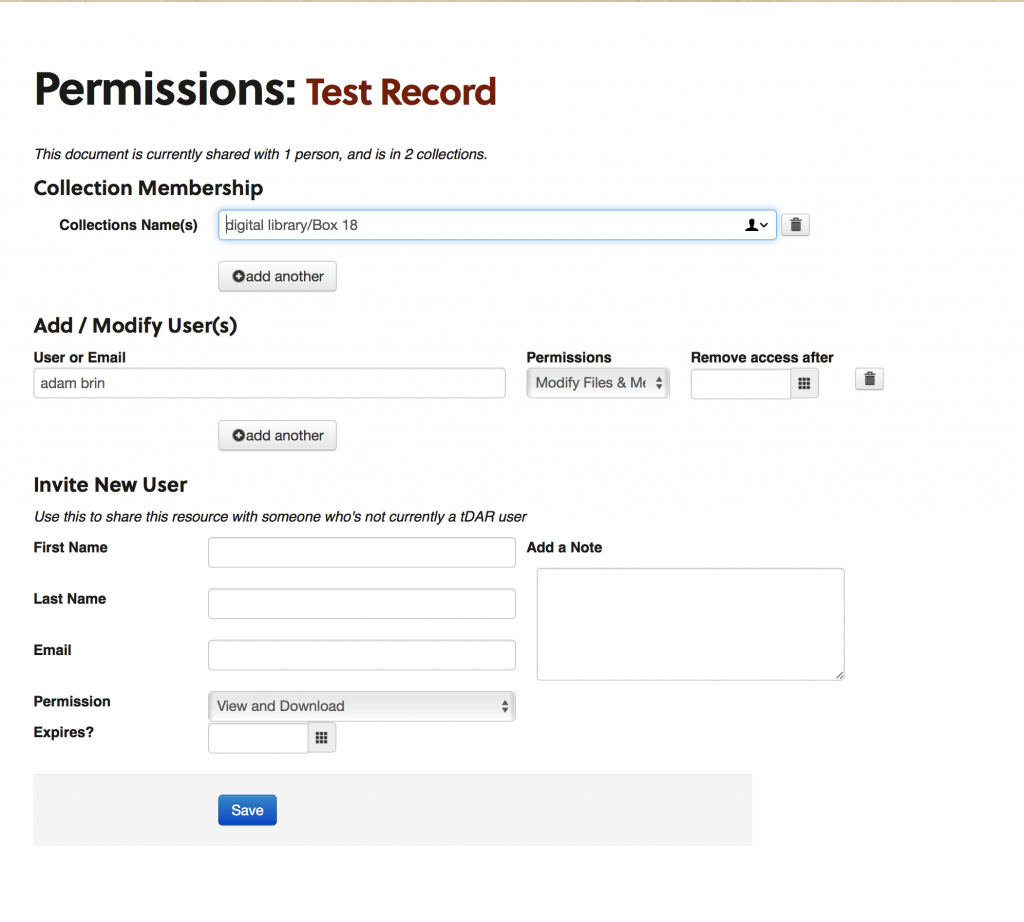 Timed Access:
You can now grant access to a collection of resources or to an individual resource for a limited period of time.  Simply select a person, assign rights, and choose a date after which the permissions will be revoked.  tDAR will email both you and the user to let them know when access has expired.
Invite a User:
Have you ever wanted to share access to a resource or a collection, but the person you wanted to share with wasn't currently a tDAR user?  In Prehistoric you can add unregistered users to the access page.  You will be prompted by tDAR to customize an invitation email to the unregistered user, and when the new user registers, he or she will be granted access to the item automatically.
New Dashboard:
We've separated out the user dashboard into a series of pages, each dedicated to a specific task: "resources", "collections", "bookmarks", "billing accounts", "my profile", and "export."  Each of these pages integrates features from the existing dashboard but provides easier access.
As a final note, we would be remiss without recognizing the significant contributions of Jim DeVos to this and all other releases over the previous six years.  We wish him the best in his new role with the ASU Libraries. We are also glad to have Brian Castellanos join us and look forward to work with him to make tDAR better.